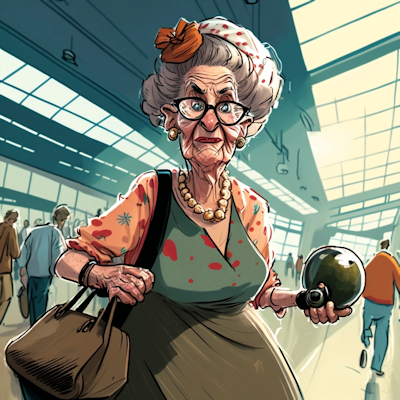 An old French woman was caught trying to bring a hand grenade through airport security.
"But I always take it with me on every flight," she protested. "I figured that the probability of there being two bombs on the same plane was very low, so I feel much safer in the air."
Was the old lady correct in her understanding of probability?