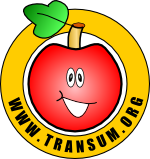 Free mathematical interactive learning activities for
iPads, tablets and similar computing devices.
The full list of activities can be seen here:
Activities listed by topic can be seen here:
Successfully complete an activity and you will earn a Transum Trophy. Collect trophies in your own personal Transum Trophy cabinet and, for some activities, you can work on improving your personal best Transum scores.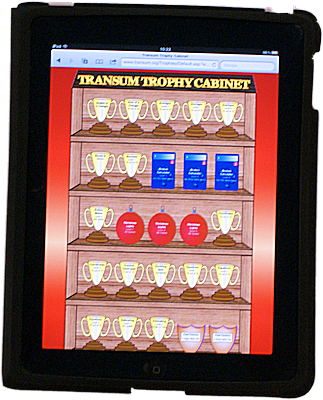 In addition to the activities on this website Transum has some favourite iPad apps. They are available here when you are signed in to your Transum subscription account. If you do not yet have an account and you are a teacher or parent you can apply for one here.
A Transum subscription also gives you access to the 'Class Admin' student management system and opens up ad-free access to the Transum website for you and your pupils.
Did you know that it is very easy to add an icon for a Transum activity to your iPad home screen? You can find instructions here.
For more advice, ideas on suggestions on using one-to-one computing devices in the classroom see Laptops in Lessons.