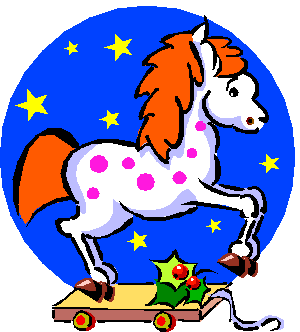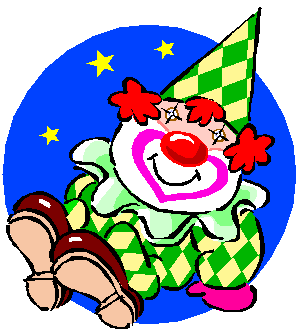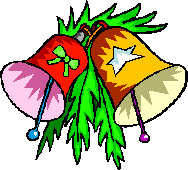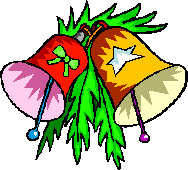 There are
some toy horses and
toy clowns on Santa's sleigh.
Together they have 40 heads and 116 feet.
How many horses?
How many clowns?
Answers
Sign in to your Transum subscription account to see the answers
Note to teacher: Doing this activity once with a class helps students develop strategies. It is only when they do this activity a second time that they will have the opportunity to practise those strategies. That is when the learning is consolidated. Click the button above to regenerate another version of this starter from random numbers.
---
---
---

Teacher, do your students have access to computers such as tablets, iPads or Laptops? This page was really designed for projection on a whiteboard but if you really want the students to have access to it here is a concise URL for a version of this page without the comments:

Transum.org/go/?Start=December23

However it would be better to assign one of the student interactive activities below.
Here is the URL which will take them to a different student festive activity.
Curriculum Reference
---