RATES
Standard room $73
Superior room $82
Executive room $92
---
Current weather at Hotel Sumview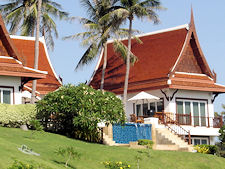 THIS IS A TRAN-TOURS FIVE STAR RESORT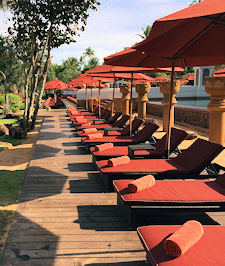 Hotel Sumview
Located in the heart of Oceania relax and spoil yourself at this five star palace of enjoyment. With all year round sunshine, the hotel's facilities and outstanding service will ensure that your holiday will be one you will remember with fondness for many years to come.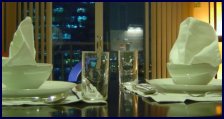 The hotel is well known for its octagonal swimming pool, eighteen hole golf course, spa facilities and fine restaurants.
---
Hotel Dining:
Rhombus Restaurant
Taking reservations for Xmas 2023
Tetrahedron Terrace
Available for lunch and dinner
Bar Chart Bar
Happy hour 6pm - 8pm
Calculus Cafe
Buffet Lunch only
Special menus for children 12 and under are available in many of our hotel restaurants. Transform a family meal into an enjoyable dining experience.
Additionally, we offer an extensive menu of inviting in-room dining options. For enquires and In-Room Dining orders, please dial the additive identity of the integers.
If a large family pays $2850 for 6 nights. Can you work out what combination of rooms they had?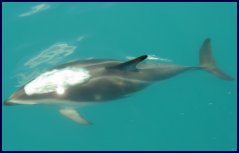 REVIEWS
Have you stayed with us recently?
Click here to write a review of your stay.
"My whole family really enjoyed their stay at the Hotel Sumview. My son wouldn't come out of the octagonal pool and my wife treated herself to an afternoon at the Spa. I spent my time looking for fish indices!"
Al Gebra
Friday, December 8, 2023
"I stayed at this hotel last week. I didn't spend much time at the beach because I have sine and cosine to get a tan and don't need the sun."
Piyar Skwaired
Friday, December 1, 2023
"I liked the Function room!."
Lou Spowels
Friday, November 24, 2023